Getaround integrates Nabobil to its European operations
The Norwegian carsharing leader joins Getaround Europe's operations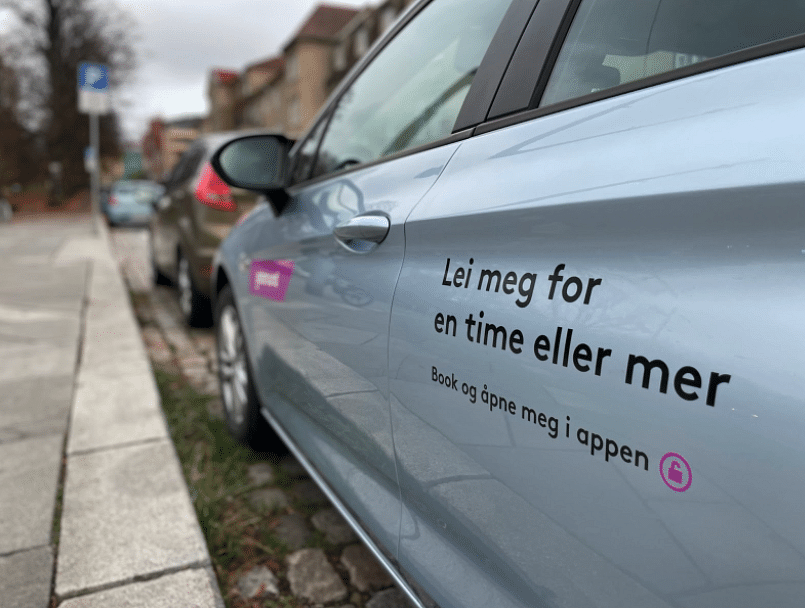 Norwegian carsharing platform Nabobil officially joins the Getaround Europe Family
Getaround users in Europe can now instantly book a connected car in Norway, France, Germany, Belgium, Spain, Austria and the UK
Oslo, Nov 17, 2021 - Two years after being acquired by Getaround, Norwegian carsharing leader Nabobil officially joins the European platform's operations and provides its users with a unified app and services, available in hundreds of cities across 7 countries in Europe.
Getaround reinforces its global leader position, driven by the ambition of improving the quality of life in our cities and communities. The mobility revolution is on its way, and the pace of innovation is even higher.
From neighbourhood service to global carsharing
Ever since it was started back in 2015, Nabobil has been a market leader in carsharing in Norway, with thousands of users and available cars.
Nabobil's transition to the Getaround platform is not just a name change, but a significant upgrade of the service and reinforcement of the team behind it. By joining Getaround Europe, Nabobil now has access to expertise and resources that benefit Norwegian carsharers.
'As part of Getaround, we can offer the world's best and safest carsharing platform to new and existing users in Norway. We're going from being a neighbourhood challenger to offering a global service. This important integration is a huge milestone. From a few dozen people working on a local platform, we're now part of a big global team that develops connected carsharing for millions of users. We have the expertise and resources to continue to be at the forefront, and to become an even better alternative to owning your own car in Norway.', Even Heggernes, General Manager of Getaround Norway.
Getaround users can now discover one of Europe's Nordic gems
With a wide variety of shared cars in Norway, including a large number of electric vehicles, Getaround users from all around Europe can easily find and book a connected car in Norway using the same app. Thanks to Getaround's connected carsharing, users can embark on unforgettable trips in one of the world's most picturesque countries within minutes. No more wasting time looking for a rental agency and waiting in long queues. Explore the fjords, mountains, and impressive natural wonders at your own pace, and without the stress of traditional car hire.
Let's welcome some of the happiest people in the world!
With thousands of cars available in the other European countries where Getaround operates, Norwegian users can now book a shared car easily and travel through Europe with the Getaround app in their language for the very first time. The bookings have already started, and we can't wait to help them discover Europe's greatest places!
About Getaround:
Getaround connects safe, convenient, and affordable cars with people who need them to live and work. We aim to create the world's best carsharing marketplace with proprietary technology and data that make sharing vehicles superior to owning them.
Founded in 2009, Getaround is the world's leading carsharing platform, active in over 850 cities across 8 countries. People use Getaround to find a car nearby, which they can unlock with their phone, and drive to wherever they want for a few hours or days. The Getaround community includes owners - private and professional, including those who operate their own carsharing businesses - who share their cars on the platform, and drivers who rely on the cars provided for their on-demand mobility needs.
We support the United Nations Sustainable Development Goals to "make cities and human settlements inclusive, safe, resilient and sustainable".
For more information, visit Getaround.com or download our iPhone and Android app.
Getaround PR contact
Matthieu Bouchaud
[email protected]